Tackle Max
Regular price
Sale price
$16.99
Unit price
per
Sale
Sold out
The Tackle Max "Buzz Feed" is a brand-new concept in bass fishing! It's one of the first of its kind, a top water umbrella rig that will revolutionize buzz bait fishing.
Recommended equipment:

Rod: 7'2 or longer and Medium Heavy to Heavy action.
Line: 20-30 lb. Mono or Fluorocarbon or 30-100 lb. Braided Line
Baits: We recommend a swim bait from 3.5 to 4.5 inches long. Use 1/8-to-1/4-ounce jig heads to keep the Buzz Feed at the proper elevation in the water.

Tips:
When casting the Buzz Feed we recommend a "roll" cast. The roll cast makes the bait enter the water more softly and won't spook shallow fish. Start reeling as soon as it hits the water to get it on top quickly and maintain an even speed during the retrieve. The ideal speed depends on what the fish are looking for that day but be sure to retrieve at the right speed to keep the buzzers splashing and spinning properly.

How To Rig:
Attach your swimbait jig head directly to the snap swivel. DO NOT use any additional leaders or the baits will tangle. Bend the 2 bladed bait wires to angle as shown in picture. We recommend approx. 30 to 45 degrees.
Share
View full details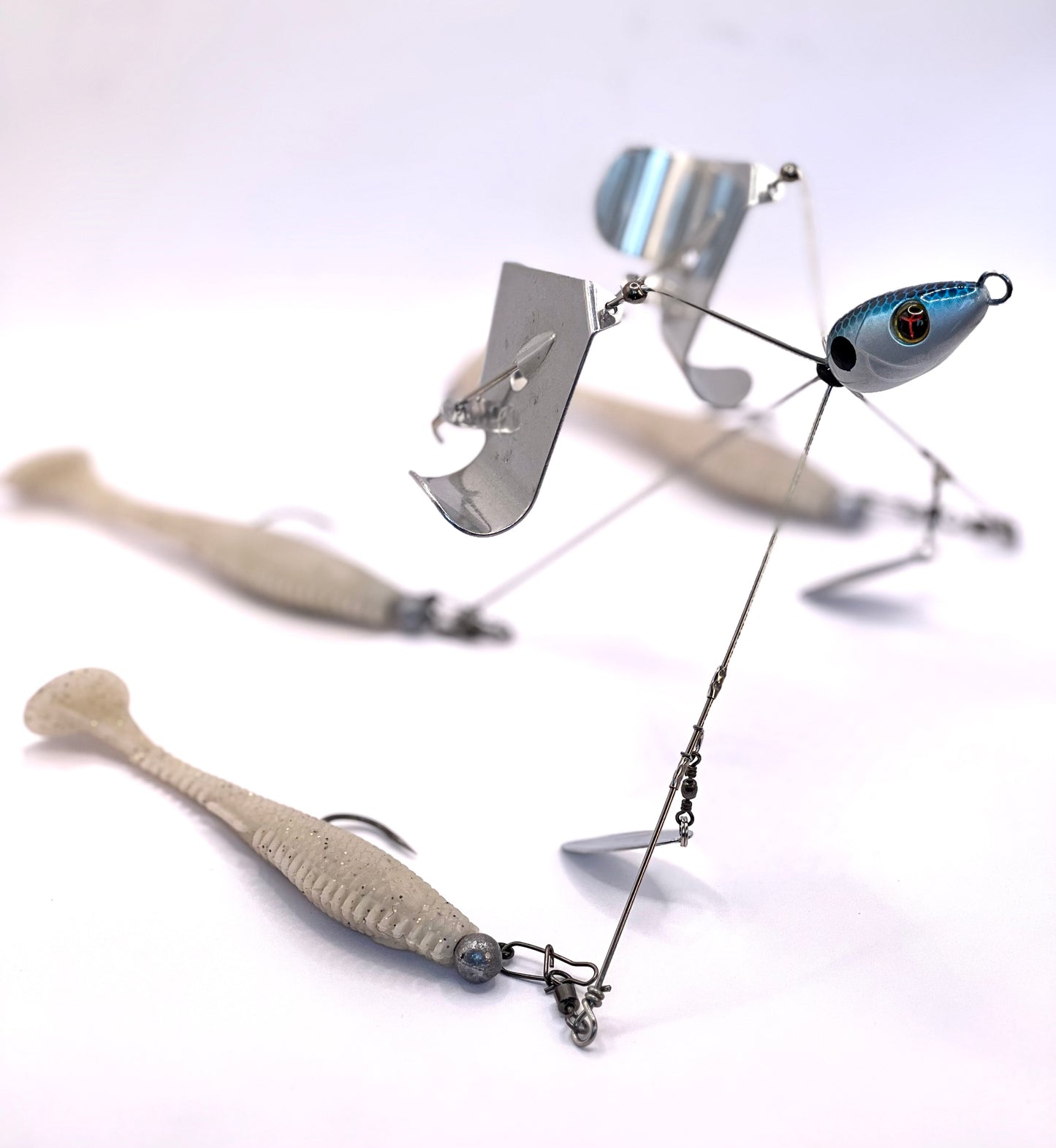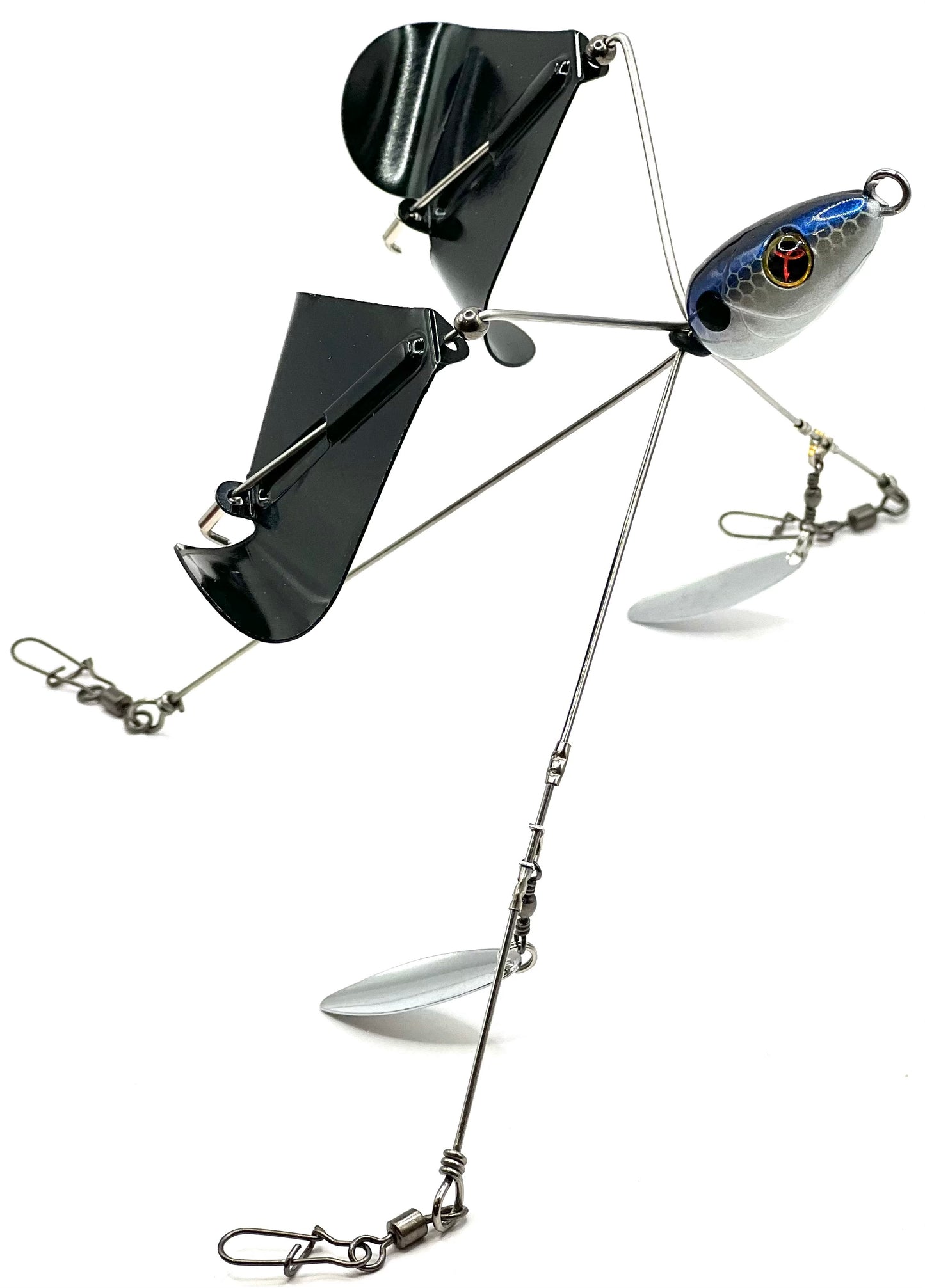 Buzz feed
Great looking bait at a great price. Can't wait to try it out.
Great Bait
Fun bait to throw and watch come threw the water and it flat out catches fish. Whites and hybrids were smashing it last week.
You have to try it !!!!
I bought this to try something different. the results ( what I can say is have you ever been fishing and the fish aren't biting well they are bitting with this with swim bait from 3.5 to 4.5 inches long. Had a great day caught a lot of fish. crap recommend to my friends I'll tell my mom about this jig